Description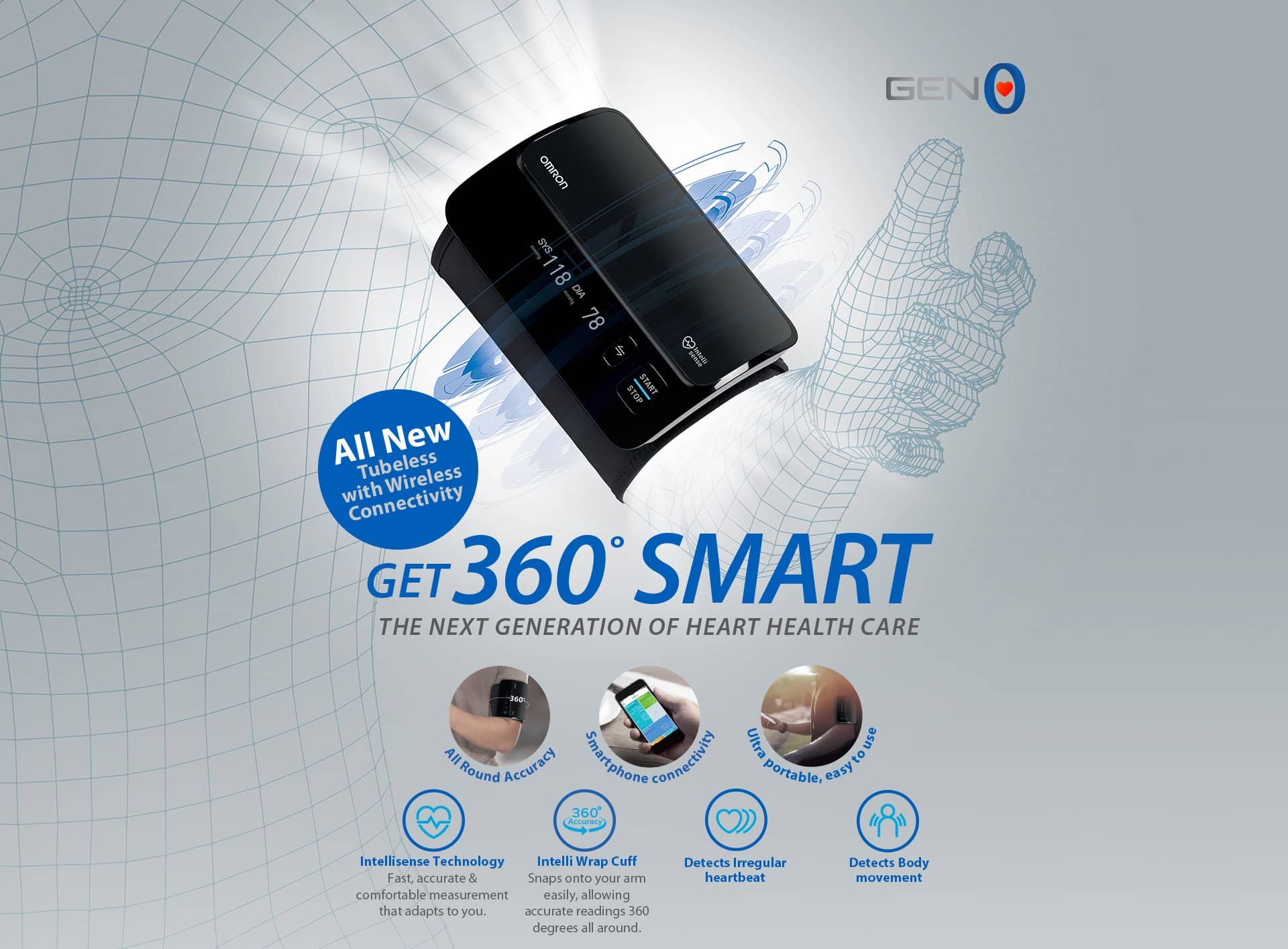 Intellisense Technology
OMRON's patented Intellisense technology provides a fast, accurate and comfortable way of monitoring blood pressure.
This algorithm allows the monitor to rapidly detect minute changes in your blood pressure and automatically adjust the extent the cuff needs to inflate during measurement hence ensuring the comfort, speed and accuracy of every reading.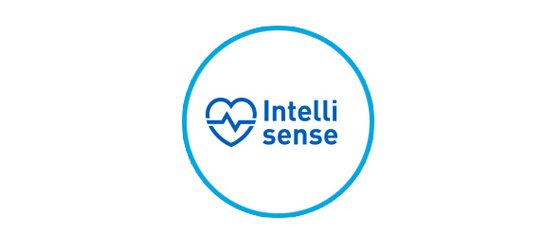 Intelli Wrap Cuff
OMRON's unique Intelli Wrap Cuff has an accurate measurement zone that wraps 360° around the upper arm, making it virtually impossible to place the cuff incorrectly. Use of the Intelli Wrap Cuff can help to significantly reduce the amount of errors made in home blood pressure monitoring, increasing the overall accuracy of results.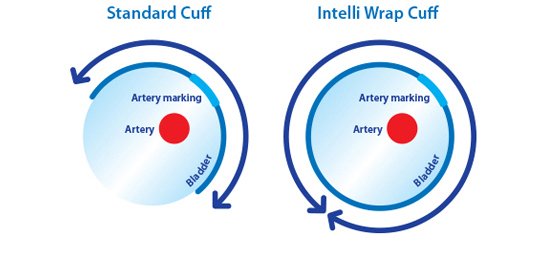 CONNECT ANYTIME
With OMRON Connect you can get a clear view of your heart health anytime, anywhere. Wirelessly sync your data from your OMRON smart devices via Bluetooth to the app and you can easily upload, store and view your heart history and blood pressure data with your doctors or family. The app also alows you to keep track of your weight so that you can easily achieve your health goals.
Part of OMRON connect App, HealthGift rewards you for every measurement you take with this device to redeem shopping vouchers and participate in giveaways with attractive prizes.